2018 Founders Achievement Recipient - Gayle Gerling Pettinga 1980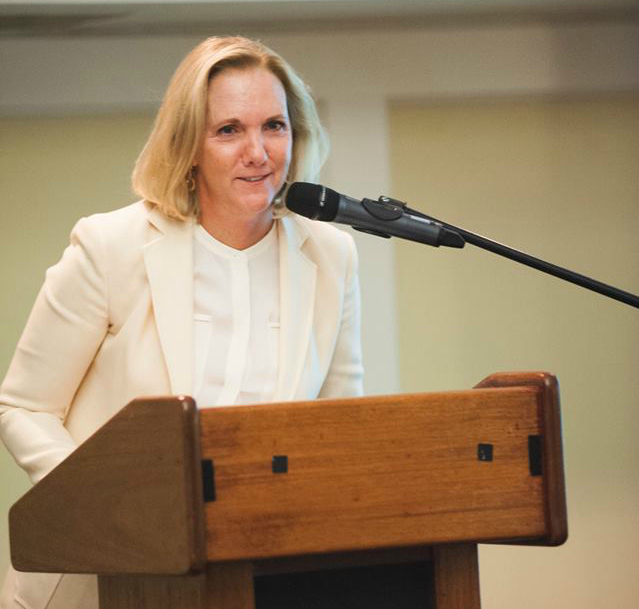 Gayle Gerling Pettinga's commitment to Evansville and its future is obvious to anyone who knows this extraordinary woman. Born and raised in Evansville, Gayle graduated from Day School in 1980 and finished at the top of her class at Indiana University's Maurer School of Law in 1987. Following graduation, Gayle practiced law with one of the largest firms in Indianapolis, Baker & Daniels, where she worked in the areas of commercial litigation and product liability. She then lent her talents to Eli Lilly and Company, one of the largest pharmaceutical companies in the world. There, she practiced patent litigation, commercial litigation, and product liability, and also served on the company's Law Division Diversity Action Team.  
She returned to Evansville in 1994 when her father, distinguished attorney Gary Gerling, decided it was time to step down from leading the firm he founded in 1963. Gayle has been at the helm of the company since then. Today, Gerling Law is seen as an area leader in the field of personal injury law, due in no small part to Gayle's energy and focus. She is recognized as an Expert Network Distinguished Lawyer, is among the "Top 100 Trial Lawyers" named by the American Trial Lawyer Association, and is listed as one of the Top 10 personal injury lawyers in Indiana by the American Institute of Personal Injury Attorneys.  
The list of charitable and non-profit agencies that have also benefitted from Gayle's passionate generosity comprises more than 100 organizations, including Evansville Day School, the YWCA, Gilda's Club, and Habitat for Humanity. Her signature projects, the "Gerling Law Great Helmet Give-Away" and "Hang Up and Drive," have benefitted thousands of local residents.