2019 Founders Achievement Award Recipient - Deidre Heekin Barber 1985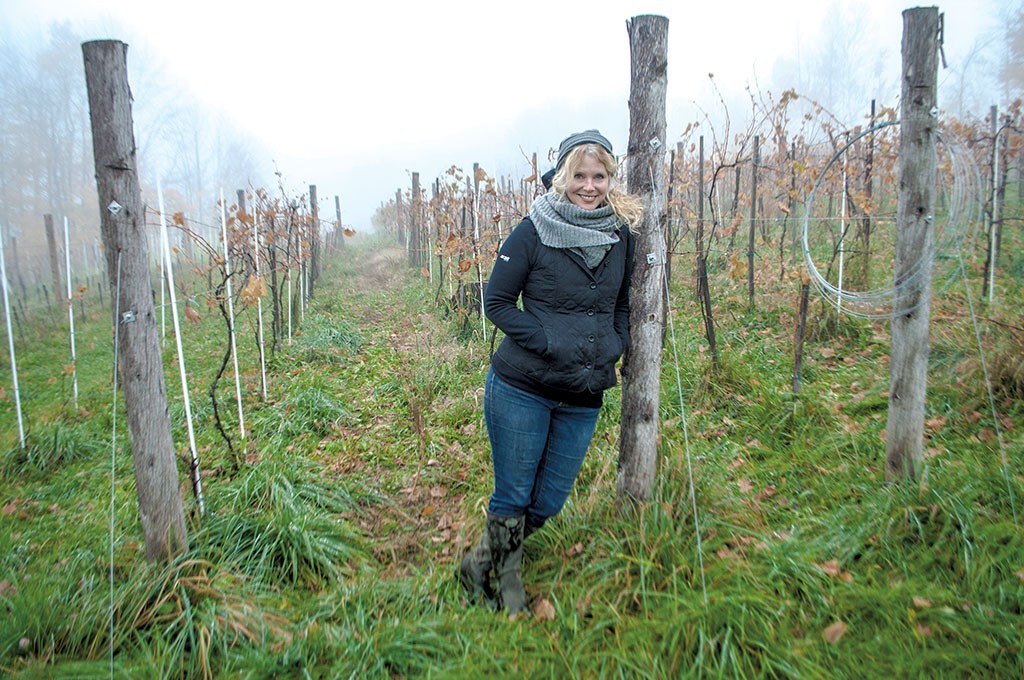 Evansville Day School congratulates Deirdre Heekin Barber, EDS class of 1985, for receiving Day School's 2019 Founders Achievement Award.
Barber is an award-winning winegrower, farmer, published author and photographer, and wine educator. She worked as a sommelier and wine director for over twenty years, and was co-proprietor of osteria pane e salute in Woodstock, Vermont. Barber became a winegrower in 2007, an educational experiment that led her to her current passion in biodynamic viticulture and low intervention winemaking. She launched her critically-acclaimed private label "la garagista farm + winery" in 2010.
Deirdre Heekin Barber is the youngest daughter of former EDS Headmaster Kenneth Heekin who oversaw Day School's move from the Igleheart home on Sunset Avenue in downtown Evansville to its current location on North Green River Road in 1965. She is a 1985 graduate of Evansville Day School, and a graduate of Middlebury College where she studied film, theatre, and literature. She also earned her Master of Fine Arts in Creative Writing from the Vermont College of Art.
Barber joins two outstanding alumni, William Snyder 1977, a four-time Pulitzer Prize winning photojournalist, and Gayle Gerling Pettinga 1980, a local philanthropist and personal injury attorney, as a member of Evansville Day School's Founders Society.
The third annual Founders Society Luncheon honoring Dierdre was hosted by the Alumni Association of Evansville Day School on November 15 at the Evansville Country Club.