2021 Founders Achievement Recipient - John Breckenridge 1978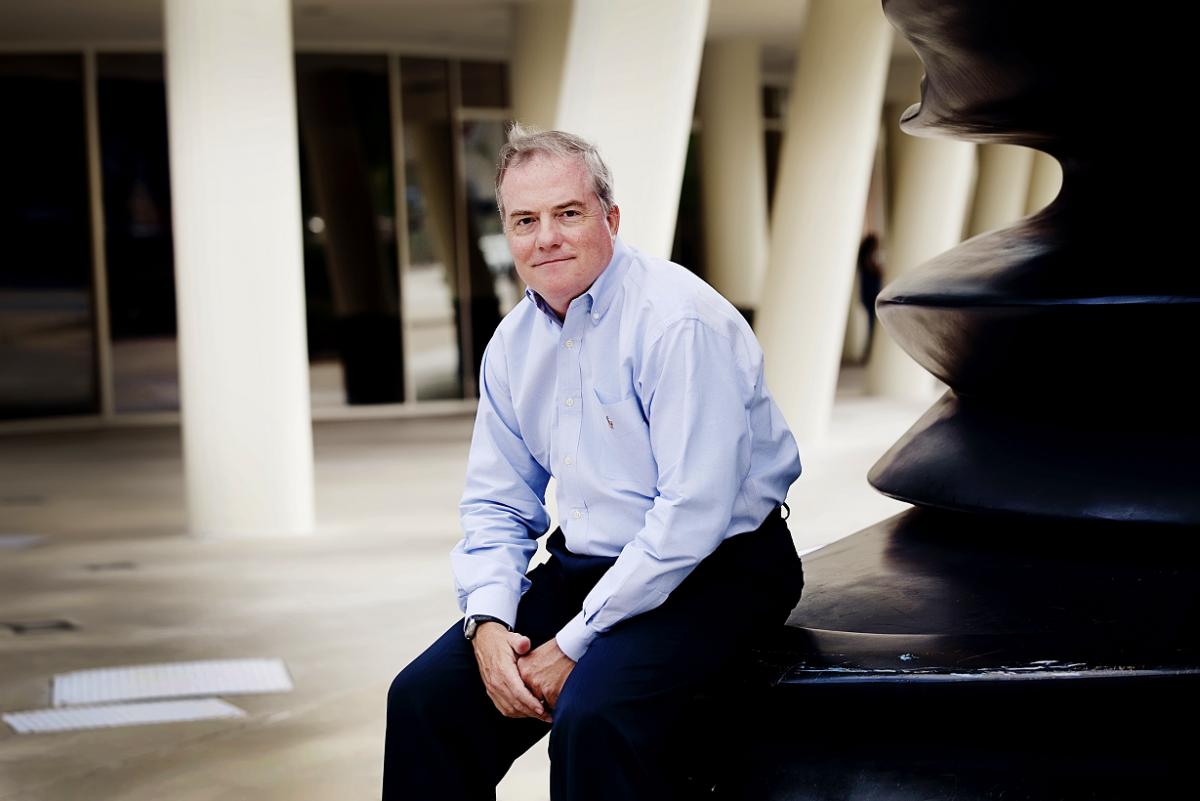 John has had a 39 year career in the performing arts industry. After graduating from Evansville Day School in 1978, he attended the University of Michigan, receiving a degree in technical theatre and lighting design in 1981. In 1984, he went on tour as the Property Master for Pump Boys and Dinettes. Many shows followed, including tours of Jesus Christ Superstar, Sophisticated Ladies, Oklahoma!, and Torch Song Trilogy. In all, his touring career has taken him to 274 different theatres in 236 cites spread across 46 states and Canada, Mexico, Brazil, Taiwan, Singapore, Malaysia, Hong Kong, Japan and the former Soviet Union.  
In 1990, he joined Houston's Theatre Under the Stars (TUTS) to oversee production operations there as well as Seattle and on national tour. He held numerous positions until he ultimately became TUTS' second President and CEO in September 2006, a position he held for 10 years. In his 26 years with TUTS, John oversaw more than 150 productions, including Disney's Beauty and the Beast, Jekyll & Hyde, and national tours of Carousel, Annie and Victor/Victoria. He also served as General Manager of the pre-Broadway tour of Annie Warbucks and as co-producer of the Deaf West Theatre's US/Japan tour of Big River and was co-producer of Dolly Parton's 9 to 5 national tour. Since leaving TUTS, John produced and general managed a national tour of Disney's The Little Mermaid.  
In 2017, he joined Broadway Across America (BAA), the largest presenter of touring Broadway in North America. He is currently the Vice President for the Southwest region and oversees the company's operations in Houston, Dallas, Austin, San Antonio, Omaha, Tempe and Monterrey, Mexico.   
John is a past President of the National Alliance for Musical Theatre. He served on the Board of Directors of Theatre Of The Stars in Atlanta, GA and the Board of Governors and Executive Committee of the Broadway League, the national trade association that supports Broadway. As a member of the Broadway League, he has the honor of serving as a Tony Awards voter. He has also served on the Investment Committee of the Independent Presenter's Network and on the Executive Committee of the Houston Downtown Alliance, and is a member of the Airport Rangers, a community-based mounted security patrol that rides the perimeter of the 11,000 acre George Bush Intercontinental Airport. He has guest lectured on the entertainment industry at the University of Texas and the University of Houston. He has been a proud member of the International Alliance of Theatrical Stage Employees for over three decades. John was the technical consultant for the educational book series The Arts: Theatre. He has lectured on the business of entertainment at University of Houston and the University of Texas at Austin. His family includes wife Michelle and children, Andrew, 26, Jessica, 24 and Jet, 7.