Day School Parent and Board Member Recognized by Alma Mater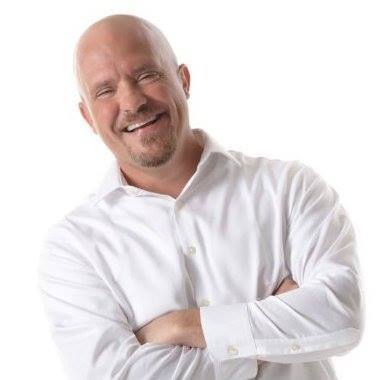 Brent Thorn, Evansville Day School parent (Grace '22) and Board of Trustees member, has been recognized by his alma mater, Ball State University (BS '94) for his distinguished career in marketing and telecommunications and his philanthropy through the Brent Thorn Enhanced Study Travel Award Fund.
Brent knows firsthand what a great immersive learning experience can do to jumpstart one's career, and he wants future Ball State students to have the same exciting opportunities.  After a degree in Telecommunications, Brent went on to receive his master's in speech communications. During college, he studied abroad in London, England and was recruited by MTV Networks. He returned to the United States in 1997 to continue his career with MTV Networks in New York as manager of VH1 On-Air Promotion in addition to working on such shows as "Where Are They Now", "Before They Were Rockstars" and "Behind the Music."
An Indiana native, Brent went to a small school (similar to Day School in that he graduated with a class of 23 students) and studying abroad taught him life lessons that he wants to share with future students. The purpose of the fund is to provide support for fellow Telecommunications undergraduate and graduate students to travel to conferences where they can enhance their educational experience, make meaningful connections, and possibly launch their careers.
"They just need to be passionate and willing to take the chance," said Thorn.
Brent is the vice president of marketing & business development for MSW*ARS Research, a brand strategy consultant firm based in Lake Success, NY. Throughout his career Thorn has always surrounded himself with the most imaginative and resourceful people in the business. His overall enthusiasm for what he does not only highlights his experience and Ball State education, but it also supports those on his team to ensure they strive to be the best they can be so they, too, can someday reach their goals.