Eagle Chess Team Earns Top Honors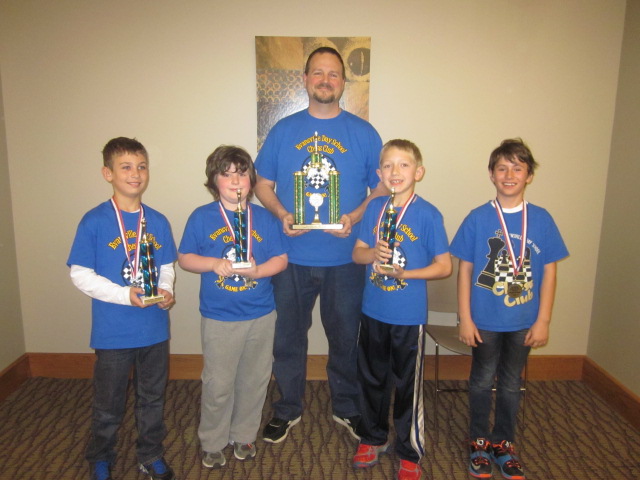 Eleven EDS students were among the 238 entrants who competed in the 2015 Tri-State Spring Scholastic Chess Tournament at IvyTech this Saturday.  Two of our students finished in the top 5 in their section:  Matthew Cinelli took 4th place in the 8th & Under Section and Anderson Fish took 5th in the 3rd & Under Section, both with scores of 4 out of 5!  Carson Newton finished in 9th place and Seth Cannon finished 12th in the 3rd & Under Section.
Of the 11 EDS Students, 9 finished in the top half of their section, including the 3rd grade and under section, each of which finished in the top 20 individually.  The 6th grade and Under team finished in 5th place in the team results out of 20 teams present.  EDS had the highest (per player) average score of all school teams in both the 3rd & Under and 8th & Under sections, along with the 2nd highest average in the 6th & Under section.  Way to go Eagles!
To see more photos, click here.