Future Problem Solvers Compete Internationally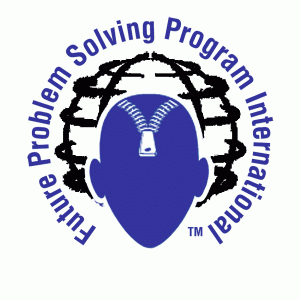 Future Problem Solvers (FPS) is a program with the mission of developing the ability of young people globally to design and promote positive futures using critical, creative thinking. Members of FPS participate in competitions where they are given a topic set by the Future Problem Solvers Program International (FPSPI).  The team works throughout the year to research the topic, identify challenges, select and write an underlying problem, produce solution ideas, and develop an action plan. The team then presents their findings at local and state competitions.
All Day School fifth grade students participate in Future Problem Solvers as part of the curriculum during the school year. This program aligns with our educational values and develops the characteristics we strive to instill in all our graduates: balanced, resilient, globally minded, entrepreneurial learners.
Parent Carol Griffin helped initiate the FPS program at Day School and also coaches the teams with teacher Eric Sogard. Carol says, "I'm so proud of these students. Their success is directly related to the Evansville Day School educational philosophy and willingness to make a program like this part of the curriculum."
This year's class received three state invitations. The problem solvers' topic at the state level was "identity theft." Team members Jude Allaw, Roman Nester, Lillian Zausch, Brylee Ungethiem captured 1st place in the Junior Division (grades 4-6) at the FPS State Competition, but their success did not stop there.
This team is now among a select group of problem solvers invited to the prestigious 2017 Future Problem Solving International Conference. They will represent Indiana at the competition to be held at University of Wisconsin in La Crosse, Wisconsin from June 7 – 11, 2017. Fellow classmates Ethan Hilton and Karam Rimawi will travel with the team as alternates and participate in challenges with other alternate team members.
Teams will face the problem of "biosecurity" at the international level. Given some background on the issues surrounding biosecurity, students will have to provide solutions to the questions:
"How might development in new technologies assist in regulating and monitoring biosecurity issues? How can countries cooperate with each other in dealing with cross border contamination?"
Day School's team and the other anticipated 2,200+ attendees will come together with students from various cultures around the world and present solutions to this real-life, global issue. Presently, FPSPI serves students in the following countries: Australia, China, France, India, Indonesia, Israel, Korea, Malaysia, New Zealand, Portugal, Republic of Georgia, Singapore, Thailand, Turkey, United Kingdom, and most states within the USA.
Future Problem Solvers is one of many examples of Evansville Day School's unique educational experience developing tomorrow's local and global leaders. As the area's only independent school, our students and faculty have the flexibility to participate in opportunities that inspire balanced, resilient, globally minded, entrepreneurial learners who will be the innovators of the future.