The Evansville Day School chapter of National Honor Society inducted twelve new members this year on Wednesday, November 28. Students were nominated by teachers and submitted an application which was meticulously reviewed by a committee of Upper School faculty to determine their acceptance. Membership at EDS is awarded only to juniors and seniors who have demonstrated the four pillars of NHS in their high school career. These pillars are scholarship, service, leadership, and character. Once inducted, these members serve their school and community through many activities, and act as role models for other students. The following students were inducted: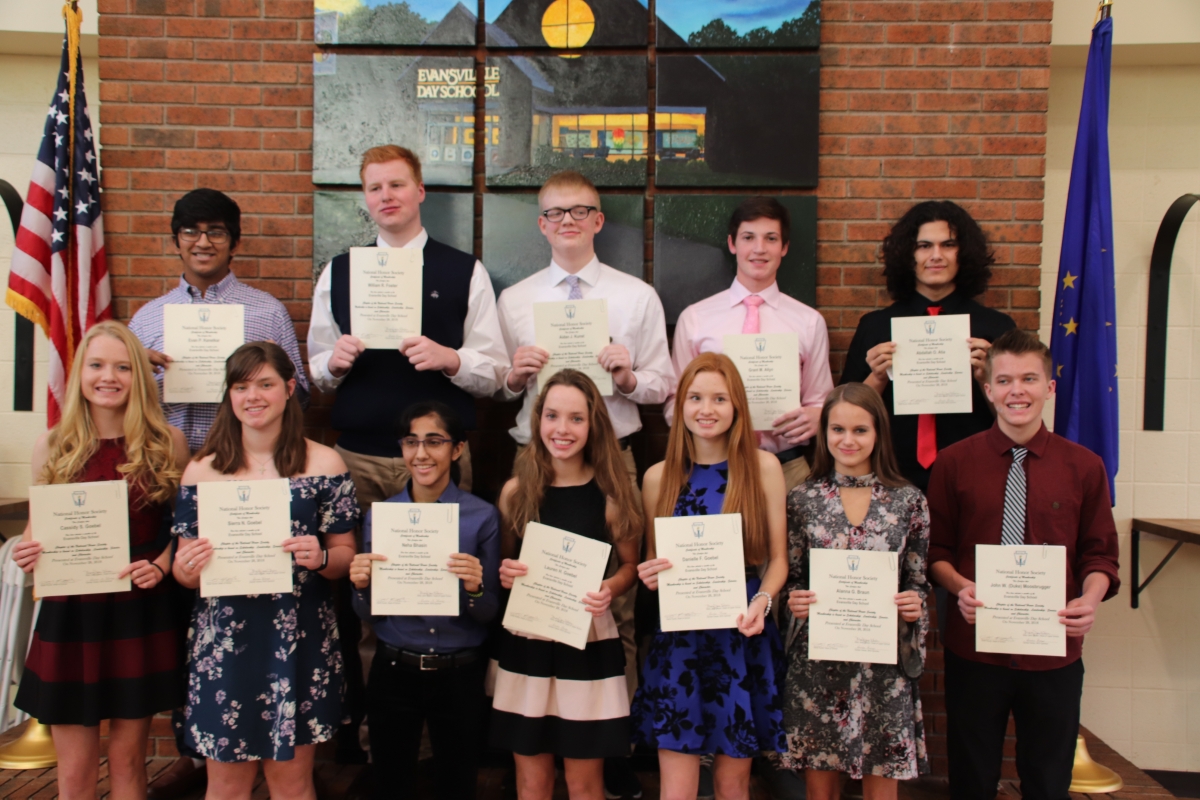 Grant Allyn
Abdallah Atia
Neha Bhasin
Alanna Braun
William Foster
Cassidy Goebel
Danielle Goebel
Lauren Goebel
Sierra Goebel
Evan Kanektar
Aidan Kunst
Duke Moosbrugger
Currently, NHS is holding the Coat a Kid Coat Drive through Don's Cleaners until December 20.  Bins are located in the main halls throughout the school, waiting for donations of gently used coats. Please check your closets for any coats that you no longer use to help those in need.
The Global Language National Honor Society (GLNHS) also welcomed new members on Wednesday, November 28. GLNHS is sponsored by the American Association of Teachers of French and Spanish and is comprised of both our Spanish and French National Honor Societies, unified for a common purpose of recognizing high school achievement in Global Language, and to promote interest in International Studies. Inductees are Upper School students who have maintained an academic honor average in their general studies as well as in the study of French or Spanish for a minimum of three semesters and are in level IV or higher. They must also exhibit character, leadership, cooperation, honesty, service and commitment to others. College scholarships and travel awards are granted each year to student members nationwide. Through active participation, students strengthen ties to the community while building their cultural awareness in leading volunteer work and other civic endeavors. Please join us in welcoming our newest inductees into the Global Language National Honor Society!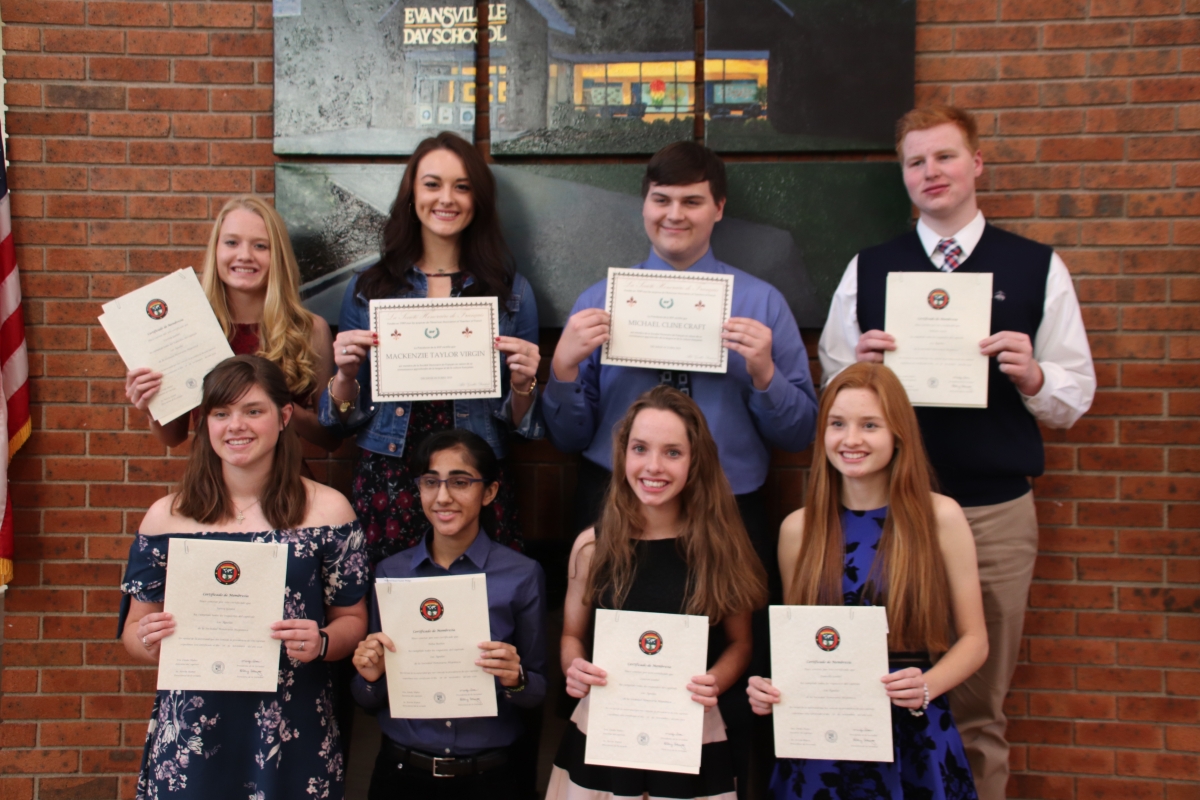 Neha Bhasin  (Spanish National Honor Society)
Michael Craft  (French National Honor Society)
William Foster  (Spanish National Honor Society
Cassidy Goebel  (Spanish National Honor Society)
Danielle Goebel  (Spanish National Honor Society)
Lauren Goebel  (Spanish National Honor Society)
Sierra Goebel  (Spanish National Honor Society)
Mackenzie Virgin  (French National Honor Society)