Support for New Big Sisters and Brothers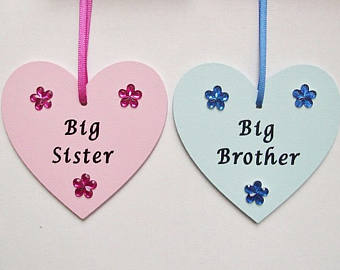 In an effort to support students who have recently become or will soon become big sisters or brothers, Mrs. Galbreath (JPK), Mrs. Rogers (1st Grade), and Mrs. Phillips (Kindergarten) are hosting a Big Sister Big Brother gathering.  Children will meet with Mrs. Galbreath to discuss their feelings, share experiences, and play games related to the new baby in the family.  Parents will meet with Mrs. Rogers and Mrs. Phillips to discuss changes they may have already experienced, or may soon experience, in their family or with their older child's behavior.
Initiatives such as this showcase the Day School faculty's committment to supporting families and promoting the Portrait of a Graduate attributes that create resilient, balance, globally minded, entrpreneurial learners poised to be future local and global leaders.