Welcome from the Head of the School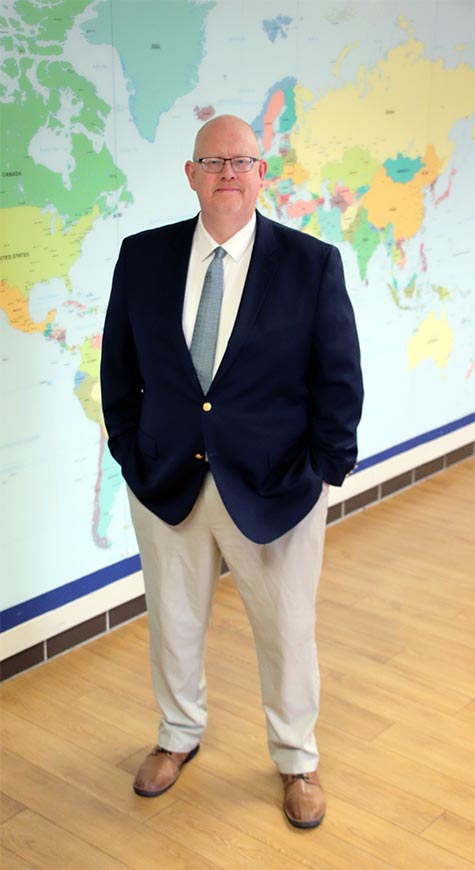 For over 75 years, Evansville Day School has served the Tri-State area as the only truly independent school. That independence has afforded our graduates the opportunity to forge their path as globally-minded, entrepreneurial learners who take on the world with balance, knowledge, empathy, and resilience. It is a rich tradition of excellence of which we are genuinely proud. While that core tradition is the foundation of who we are and what we do, we must also acknowledge that our world continues to face new challenges, and education must adapt to meet the moment.
Our commitment at Day School is to be intentional in all that we do. We are dedicated to providing a clear and challenging core academic program as well as exceptional art, performance, music, STEM and athletics opportunities. Our inclusive community continues to grow upon the foundations of mutual respect and unparalleled opportunity. We see every one of our students as individuals who can take on the challenge of thinking boldly and exercising ownership over their learning experience. It is through that ownership that they thrive.
Our team of dedicated teachers, staff, and administrators believe that this excellence in mind, body, and the human spirit is fostered and honed through genuine engagement. Our students can meet their goals knowing they have a community supporting them, building them up, and believing in their success. 
Day School has always been and remains intensely relevant.  We are an integral part of this area's history, and leaders in every industry have stepped forth from our campus. We hold dear to our mission and our belief in an individual's capacity for accomplishment and for a community's capacity for a collective vision of the possibilities of what can be.  
I invite you to learn more about this special place and how you and your family can call Evansville Day School "home."
Sincerely,
Kevin M. Kunst

@HOS_DaySchool